Sensory Language
Words are one way to connect with and communicate sensations.  
Learning to speak a new language helps you experience a new world, observed the poet, Rumi.  Return to Your Senses supports fluency in body-centered language to facilitate engagement with, and communication of your inner world.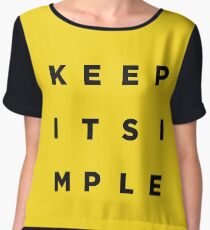 KIS – Keep It Simple. Using more than one word or more than a short phrase means that your head has hijacked the process.
Sensations & feeling are different so we use the word "notice" instead of "feel" sensations & feelings are different.
achy

armored
big, 

huge, inflated, 

bloated, 

little

blocked
breathless
burning, 

hot, warm

calm, 

mellow, peaceful, quiet, soothing

centered, 

grounded

clammy, 

moist, 

dry,

chilly, cool, cold, freezing, 

frozen

choked up
closed, 

jammed, open

collapsed
comforted
compressed
constricted, 

loose, 

flowing, forced, 

stuck, trapped

dead, 

invigorated, limp, tired, weary

deep, shallow,
deflated
dense
dizzy, 

fuzzy, lightheaded, 

faint, wobbly, woozy
disconnected, 

present

dull, sharp
empty, 

full, hollow

exploding
electric
fidgety, 

paralyzed

fluttery
fragile
gentle, 

hard, heavy, soft

integrated, 

whole

intense, 

numb, sensitive

itchy, 

prickly, tickly

jagged, 

smooth

knotted
light
loose, 

tight,  taut

melting

moving

narrow

nauseated, 

queasy, 

sick

nurturing

painful, piercing, sore, tender, throbbing, 

pressure

pleasant

poking

pulsating

pushed

quivery, shaky, shivery, trembly

relaxed, 

rigid, tense

restless, settled

secure, solid, squishy

shriveled

sinking

slimy, 

slippery

slow, 

sluggish

sticky

strong, weak

swollen

tingly, vibrating, wired

thick
Your words
Keep it simple image https://ih1.redbubble.net/image.215495870.2151/ctr%2Cx1050%2Cfront%2Cblack-c%2C250%2C250%2C210%2C230-bg%2Cf8f8f8.lite-4.jpg